Program & Speakers
The Zoroastrian Association of Greater New York, in association with The Iranian Zoroastrian Association, is proud to host the 2012 North American Zarathushti Congress.
The theme of the Congress is "Zarathushti Existence in the Contemporary World". This theme will be developed through six program tracks briefly described below.
Evolution depends upon adapting to the environment, and this theme challenges us to examine where we are, and how we need to adapt so that we not only survive but thrive. Speakers include respected scholars and historians, distinguished community members, and people who are making change in the world.
Topics presented will help us to look at who we are, who we want to be, and what we have to do to get there. Together, we will discuss these issues and their possible solutions. We welcome you to bring your ideas and expect to participate fully.
Besides the lectures, seminars and session, the adventurous can explore the city landmarks, enjoy the Broadway shows, admire the breathtaking view of the city from a boat cruise, or connect with friends on a youth night. We hope that this unique city will remind us that we exist within a wider international and interfaith community! Join us for a memorable experience & lasting friendships!
Keynote Speaker
Dr. Trita Parsi will be the Keynote Speaker at the congress.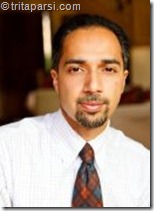 Dr. Parsi is the founder and president of the National Iranian American Council (NIAC) and the 2010 recipient of the Grawemeyer Award for Ideas Improving World Order.  His book "Treacherous Alliance: The Secret Dealings of Israel, Iran, and the United States" is the silver medal winner of the 2008 Arthur Ross Book Award from the Council on Foreign Relations. The book takes a close look at the complicated triangular relations between Israel, Iran, and the United States that continue to shape the future of the Middle East. His second book, "Single Roll of the Dice – Obama and Iran," will be published in spring of 2012.
Dr. Parsi is a Zarathushti from southern Iran, He has studied the religion at University level and spent time in Bombay, researching the theology and the traditions. In addition to his Ph.D. from the Johns Hopkins University School of Advanced International Studies in Israeli-Iranian relations, Dr. Parsi holds a Master's degree in International Relations from Uppsala University, and a Master's degree in Economics from the Stockholm School of Economics.  Dr. Parsi's articles on Middle East affairs have been published in the Wall Street Journal, Financial Times, Jane's Intelligence review, the Nation, The American Conservative, the Jerusalem Post, The Forward, and others.  He is a frequent guest on CNN, PBS's Newshour with Jim Lehrer, NPR, the BBC, and Al Jazeera.
Khorshed Jungalwala Lecture
The Jungalwala Lecture at the XV1th NAZC will be given by Dr. Yuhan Sohrab-Dinshaw Vevaina.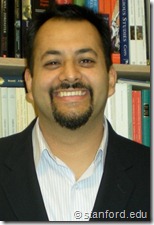 Prof. Vevaina received his M.A. in 2003 and his Ph.D. in 2007 from the Department of Near Eastern Languages and Civilizations, Harvard University. After completing his doctoral work, he served as a Postdoctoral Fellow in the Undergraduate Core Curriculum and as the Lecturer on Old Iranian at Harvard from 2007-2009.
He is presently lecturer in the Department of Religious Studies at Stanford University. His appointment at Stanford is the highlight of the Zarathushti community's effort to bring about Zoroastrian Studies at Stanford University.
Program Tracks and Speakers
Zarathushti Core Beliefs
Core beliefs are the unchanging center of a religion. As we discuss how we should adapt to the changing environment in order to survive and thrive, we should remain faithful to our core beliefs.
Ervad Soli Dastur will present a distillation of Zarathushtra's teachings. These core beliefs are not just abstract ideas; they shape our daily living. Ms Anahita Dua will share with us how her core beliefs in Zarathushti religion influenced key decisions in her life. Late Dr Roda Patel spent decades of her life helping the sick and poor at the free Gram Seva Hospital in one of the poorest areas of Gujarat. Her cardiologist husband Dr Khushroo Patelwill describe how their belief in Zarathushtra's teachings led them on this path.
Zarathushti Identity
"Zarathushti Existence in the Contemporary World" is the theme of the Congress. This theme raises the question "who is a Zarathushti? We call this the question of Zarathushti Identity.
Ms Roshan Rivetnawill provide a backdrop of history and demographics of Zarathushtis in North America. Then we will ask the audience a few questions about Zarathushti Identity, using the electronic Audience Response System. This will give us an immediate preview of audience opinion on key questions.
This will be followed by the audience interaction with a panel of Zarathushtis. The panel is composed of the following members:
Ervad Dr. Jehan Bagli

Ervad Cawas Desai

Dr Parastu Dubash

Dr Ali Jafarey

Mr Jimmy Kumana

Ms Ferzin Patel

Mr Mohsen Zandieh

Ervad Kobad Zarolia
Dr Keki Dadachanji will moderate the discussion.
We will close this exploration with a breakout session where audience members will get further opportunity to interact with each other and determine what we need to do to shape a glorious future.
The Sudreh Pushi / Navjote Ceremony and the Kushti Ritual
The Navjote/Sudreh Pushi ceremony is the most personal of Zarathushti ceremonies, and the Kushti ritual a simple and personal daily Zarathushti ritual, yet their significance in Zarathushti religiosity is not properly understood.
Ervad Dr. Jehan Bagli, will discuss the significance and the role of the prayers used in the Navjote Ceremony, including the prayers of the Kushti ritual. Prof Kaikhosrov Irani, will describe what occurred at his Navjote Ceremony, and how it was a meaningful experience that changed his life as a Zarathushti. Ms. Nahid Dashtaki, will talk about the Sudreh Pushi ceremony from an Iranian Zarathushti and young adult's point of view, and its significance in her life. The last panelist will try to make the Kushti ritual a meaningful experience by performing the ritual using an English translation.
Dr. Lovji Camawill moderate this session.
Intergenerational Dialogue: Motivation, Inspiration, Action!
An intergenerational panel will showcase community activism from the local to the global arena.  The session will focus on two key themes: community involvement and identity.  Panelists will share personal experiences as well as showcase projects, reporting both successes and challenges.  They will suggest solutions and directions.  They will share with us what motivated them to stay involved with the community, and provide guidance to the audience members who may be experiencing isolation.
The panel will be composed of
Ervad Poruz Khambatta

Ms. Farzin Avari

Ms. Trity Pourbahrami

Ms. Behrose Taraporewalla.
It will be moderated by Mr. Navroz Gandhi.
The session will be followed by "speed-friending", which will allow Zarathushtis to reconnect with old friends and find new ones.
Combating Poverty in Our Communities Abroad
Poverty among Zarathushtis in small villages and big cities of Gujarat is a serious problem.  This session will seek to raise awareness of the scope of this issue and what is already being done to address it. Which models are most practical, sustainable and scalable? Further, we will discuss ways the North American Zarathushti community can participate in a solution.
The format will weave in audio visual presentations and audience participation into an expert panel discussion.
Our panel includes anti-poverty veterans such as
Mr. Dinshaw Tamboly

Ms. Armene Modi

Ms. Priyanka Sinha
and will be moderated by Mr. Kaizad Cama.
Preserving Persian Heritage
Persian historical sites and Zarathushti pilgrimage sites will deteriorate unless we act to preserve them. The status of these sites, and work being done to preserve them, will be presented. Speakers to discuss Historical sites and Iranian treasures will include Dr. Talinn Grigor. Mr Alayar Dabestani and Mr Behmard Khosravi also will speak on the status of Zarthushti pilgrimage sites.
The session will be moderated by Ms Shirin Khosravi.
The above program and speakers may change for reasons beyond the control of the XVI NAZC 2012 organizers.