Social Events
Our Social Committee has worked tirelessly to ensure unforgettable productions of entertainment programs throughout the Congress. Below is a complete list of Social Events and Entertainment Highlights at the XVI NAZC 2012.
Youth Pre-Congress Mixer
Zarathushti youth (ages: 16 – 40 years) will kick off the Congress right with the first night dedicated to reconnecting with old friends and making new ones. Our local youth will host a pre-Congress social at the Rye Hilton on Wednesday, August 1.
Date, Wednesday, August 1, 2012
Location: Hilton Rye Town
Time: 9:00 PM
Please RSVP to Dixie Cama for the Wednesday Mixer by emailing dixie@zagny.org
FEZANA 25th Anniversary Celebrations
The year 2012 marks the Twenty-Fifth Anniversary of the founding of FEZANA. To mark this event, an evening of Celebrations, Dinner and Dance will be organized during the Congress on Thursday August 02, 2012.
Date, Thursday, August 2, 2012
Location: Westchester Ballroom, Hilton Rye Town
Time: 7:00 PM
This is an Add-On event and you can register for it on the website.
This event is also available for non-registered guests. Buy your tickets here
Friday Night Dinner & Entertainment
Join us August 3rd for a night of food, music, and laughs with K-Von, internationally-renowned comedian and star of MTV's hit comedy Disaster Date and long-time favorite Adi Tamboli, Zarthushti physician and musician.
Please join us for dinner followed by stand up comedy of K-Von. Guests of all ages will be rolling in the aisles as K-von pokes fun at himself growing up with an Iranian-American father and a mom from Middle-America. This will be followed by the music of Adi Tamboli, as he plays classic Bollywood tunes and modern favorites.
Date, Friday, August 3, 2012
Location: Grand Ballroom, Hilton Rye Town
Time: 6:30 PM
This is an Add-On event and you can register for it on the website.
This event is also available for non-registered guests. Buy your tickets here
The Entertainers
K-VON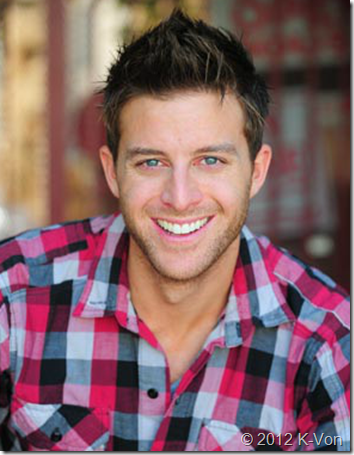 As the star of MTV's hit show "Disaster Date," K-von's brand of Hip-Pop humor has made people laugh worldwide. The hilarious hidden-camera show displays his many talents as each character proves funnier and more outrageous than the last. On stage, K-von has become a favorite on the college scene as he pokes fun at himself and growing up with a Dad from the Middle East and a Mom from Middle-America.
K-von performs internationally as a headliner and hosts special events year round. He's toured with Jamie Kennedy, Maz Jobrani, and appeared countless times on TV including a hilarious SHOWTIME special with Russell Peters. K-von was rated the most requested comic for Greek Week, Homecoming Week, and Diversity Week in 2011. Making people laugh is his daily pursuit!
For video clips and more info please see
Adi Tamboli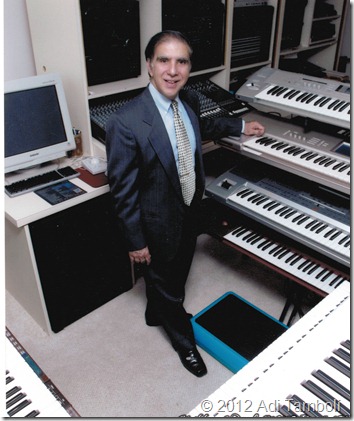 Adi Tamboli is a unique musical powerhouse. Born in Navsari, India he grew up listening to music at navjotes and weddings. At one such wedding in Albless Baug, Mumbai he heard Nelly's band. That instance got him hooked into a life long passion of music and entertainment. Music helped him pay his way through medical school in India.
Adi moved to the US in the mid-70's and has a thriving medical practise in pediatrics and allergy/immunology.
Adi has been a much-loved performer at Zarathushti events all across North America. Adi plays a variety of music (movie themes, ballads, jazz, hip hop, R&B and Indian songs) and has entertained at weddings, parties, Darbe Mehr fundraisers, Darbe Mehr anniversaries and previous Congresses.
Adi entertains the crowd playing up to eight keyboards at once and mixing a variety of musical genres. During the evening he will regale the crowd, old and young with his incredible talents in his One-Man Band show.
Samples of Adi's music are here
(Excerpts of the text above are from FEZANA Journal, Winter 2008)
An Evening In New York City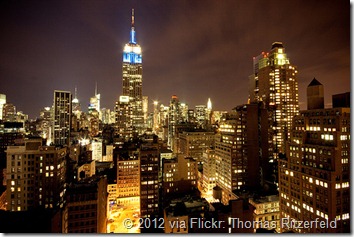 New York offers something for everyone; enjoy Manhattan on your own from afternoon to late night, choosing from a limitless variety of activities. Tour the city's most spectacular landmarks. Cruise around the island and enjoy breathtaking views of the New York skyline, or enjoy a Broadway show. Participants will have the opportunity to spend an evening in New York City on their own. The Congress organizers will arrange for buses to take participants from the hotel to NYC and back.
Date, Friday, August 3, 2012
Location: Bus Pick Up Area, Hilton Rye Town
Time: 3:30 PM
Further details of return trip etc shall be provided at the time of registration.
On Friday, we have arranged for the Youth (ages 21 – 40) to be whisked away to New York City where you can enjoy a real New Yorker's night out. Enjoy specially arranged drink deals while chatting with friends and taking in stunning views of New York from the Sutton Place rooftop bar. [link].
Congress organizers will make reservations for a large group to be there and have a great evening. Food and drinks will be available for purchase at the bar.
Date, Friday, August 3, 2012
Location: Sutton Rooftop Bar
Time: TBA
Ages: 21-40 years
Transportation: Round-trip buses will be provided for a fee of $25 (see above)
Please RSVP to Dixie Cama to get on the guest list by emailing dixie@zagny.org
The Gala Banquet Night
All Congress participants shall be enthralled by a Gala Banquet Night. The evening will start with a series of performances featuring talent from across our Zarathushti Community in the Tri-State area. A banquet dinner shall follow the entertainment and culminate in a night of dancing and merriment.
Date, Saturday, August 4, 2012
Location: Westchester Ballroom, Hilton Rye Town
Time: 7:45 PM
Space permitting and at the discretion of the organizing committee reservations for a Banquet Only option may be made available starting June 01, 2012.